Hello Lovelies!
Due to my post on 11th of September which was called "The Longchamp Collection Part 1", I had do write a Part 2 as well.
As you probably remember from the last Longchamp post, I got two small ones (black and fuchsia) and now I'd like to present you my two large ones. One in olive with short handles and the plum one with long handles.
In the post from 11th September I told you something about cleaning your Longchamps, today I'd like to remind you of one possibility to store your Longchamps – FOLD THEM! Guidance in the lower part of this post.
~~
Hallo ihr Lieben!
Aufgrund meines Posts am 11ten September, welcher "The Longchamp Collection Part 1" geheißen hat, musste ich jetzt natürlich auch einen Part 2 schreiben.
Wie ihr euch vielleicht aus meinem letzten Longchamp Post erinnern könnt, habe ich zwei kleine (schwarz und fuchsia) und jetzt möchte ich euch gerne meine beiden großen präsentieren. Eine der beiden ist in der Farbe Oliv gehalten und hat kurze Henkel und die zweite hat die Farbe einer Zwetschke und hat lange Henkel.
Im Post vom 11ten September habe ich euch ein wenig über die Reinigung eurer Longchamps verraten, heute möchte ich euch eine Möglichkeit eure Longchamps aufzubewahren in Erinnerung rufen – FALTET SIE! Die Anleitung findet ihr etwas weiter unten in diesem Post.
HOW TO FOLD MY LONGCHAMP
1. Make sure that your bag is completely empty, close the zip and fold the bottom of your bag like shown in the picture.
1. Stellt sicher, dass eure Tasche leer ist,schließt den Zipp und faltet den Taschenboden wie auf dem Bild abgebildet.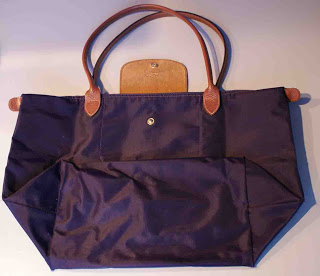 2. Fold the sides of your bag to the middle.
2. Faltet die Seiten eurer Tasche in die Mitte.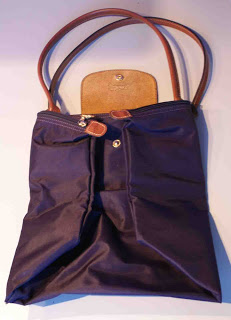 3. Folt the lower part of your bag upwards
3. Faltet den unteren Teil eurer Tasche aufwärts.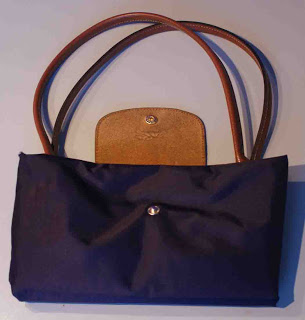 4. Fix it with the press button like shown at the picture.
4. Fixiert alles mit dem Druckknopf wie auf dem Bild abgebildet.