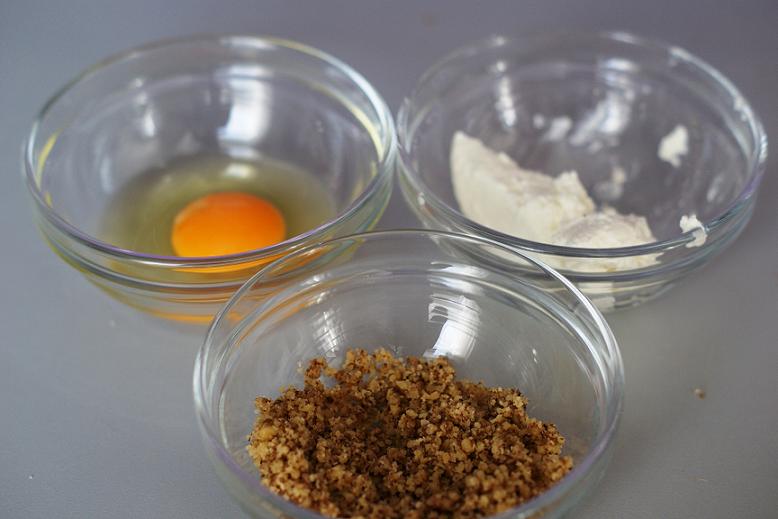 Low Carb is really hard for me to face, mostly because I'm a chocoholic and I really have to get my "drug" on a regular basis, which actually means daily. Some day I found this recipe on Laura Bragagna's Facebook page, she is a fitness trainer and has really good hints about healthy eating or working out.

This muffin is a good compromise when it comes to low carb and desserts, but I have to admit, I can't stand the day without one little piece of dark chocolate (70% Lindt) – to outsmart myself I simply don't buy chocolate anymore.
Anyway, let's see what you need for this recipe, it's really easy and fast, just mix all ingredients together and put it in your microwave for 3 minutes (highest level):
30g grated walnuts (Laura originally used hazelnuts, but I like it better with waltnuts)
50g lowfat curd
1 egg
Do you have any experiences with low carb?
~~
Low Carb ist für mich ziemlich schwer durchzuhalten, zum Großteil weil ich schwerer Schokoholiker bin und wirklich regelmäßig meine "Droge" brauche, also täglich. Irgendwann habe ich dieses Rezept auf der Facebook Seite von Laura Bragagna gefunden, sie ist eine Fitness Trainerin und hat gute Tipps in punkto gesunder Ernährung und Work out.
Der Muffin ist ein guter Kompromiss wenn es um Low Carb und Desserts geht, aber ich muss zugeben, dass ich keinen Tag durchstehe, ohne nicht zumindest ein kleines Stück dunkler Schokolade (70% Lindt) zu mir genommen zu haben – um mich selbst zu überlisten kaufe ich einfach keine Schokolade mehr.
Wie auch immer, lasst uns sehen was ihr alles für dieses Rezept benötigt, es ist sehr simpel und schnell, einfach alle Zutaten vermischen und 3 Minuten auf höchster Stufe in die Mikrowelle stellen:
30g geriebene Walnüsse (Laura hat ursprünglich Haselnüsse verwendet, aber mir schmeckt der Muffin mit Walnüssen viel besser)
50g Magertopfen
1 Ei
Habt ihr schon Erfahrungen mit Low Carb gemacht?