Guess what? I'm in Love! With this beautiful Louis Vuitton wallet called Emilie. Emilie and I gonna be best friends forever.
And you know what? You don't always have to earn a lot of money to affort a purse like this. My Emilie, as you probably see, is vintage, even if shes just about two years old, the masking of her originally red front button is missing. I don't mind. I bought her half price at this online flea market.
So, if you're also addicted to luxury goods, but actually don't earn the money for stuff like this, check online flea markets. Someday one purse or handybag maybe catches your eye, vintage, good lookin' but half price.
But if you buy something at an online flea market, make sure, the seller is able to give you the original bill of the product.
~~
Wisst ihr was? Ich hab' mich verliebt! In diese wunderschöne Louis Vuitton Geldbörse mit dem Namen Emilie. Ich glaube Emilie und ich werden beste Freunde fürs immer werden.
Und wisst ihr noch was? Man muss nicht immer viel Geld verdienen um sich eine Geldbörse wie diese leisten zu können. Meine Emilie, wie man unschwer erkennen kann, ist gebraucht, sie ist zwar erst zwei Jahre alt aber es fehlt ihr die vormals rote Verdeckung für ihren vorderen Knopf. Mich stört das aber nicht. Ich habe sie zum halben Preis bei diesem online Flohmarkt geklauft.
Also wenn ihr genauso süchtig nach Luxusartikeln seid, aber eigentlich nicht genug verdient um euch diese leisten zu können, schaut mal wirklich bei online Flohmärkten vorbei. Eines schönen Tages sticht euch vielleicht auch eine Geldbörse oder Handtasche in Auge, sie ist zwar vermutlich gebraucht, schaut aber gut aus und kostet unter Umständen nur mehr die Hälfte.
Aber als kleinen Tipp möchte ich euch noch raten, dass wenn ihr bei einem online Flohmarkt etwas kauft, ihr immer sicher stellen solltet, dass der Verkäufer euch auch die originale Rechnung des Produkts liefern kann.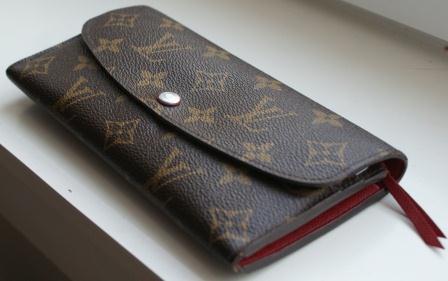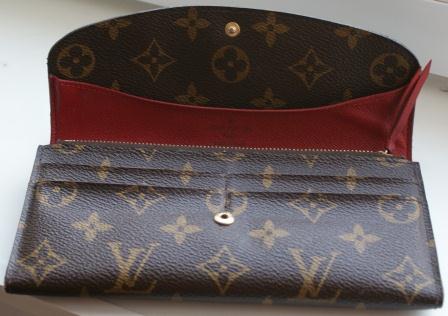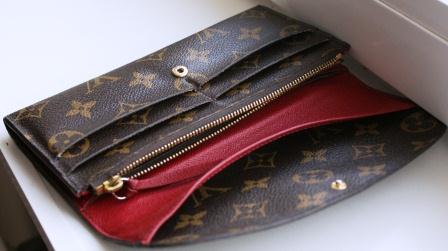 Did you already buy some luxury goods at an online flea market?
Habt ihr bereits Luxusgüter bei einem Online Flohmarkt erworben?