Last week I spent a great evening with my mother and a good friend of her's at Stadtheuriger Gigerl. I really can recommend this place, when I first heard of it, I was like "A Heuriger in Vienna's inner city?! No way!", but then it turned out to be very cool and I looove the dessert wine there, as you can see :D
So if you're in the position to take friends from aboard out for a good glass of wine, or some traditional austrian food, don't be afraid to go there!
PS: Could you guess what happened to earlier that day? In the morning the sun was shinning brightly, so I made the decision to wear (white) shorts, but in the afternoon clouds appeared and the sun was completely gone and I was freezing at the office. So I had to bag for another 15 minutes break (I already used my lunch break for…..well, lunch!) to rush into Tally Weijl, because it was the closest shop next to out office. My boss was kind to me, so I rushed into the shop almost screaming "I don't have much time, I need white jeans! NOW!". The sales assistant was just great, got me white jeans and the right size with the first pair of jeans she grabbed AND they where on sale. I tried them on and loved them from the beginning.
What do you think about my new white jeans?
~~
Letzte Woche habe ich eine großartigen Abend mit meiner Mutter und einem sehr guten Freund von ihr beim Stadtheuriger Gigerl verbracht. Ich kann dieses Lokal nur empfehlen, als ich das erste Mal davon gehört habe, dachte ich mir "Ein Heuriger mitten in der Wiener Innenstadt?", aber dann hat sich herausgestellt, dass das eine wirklich coole Sache ist und ich lieeeebe den Dessert Wein dort einfach, wie ihr unschwer erkennen könnt :D
Also wenn ihr in die Verlegenheit kommen solltet Freunde aus dem Ausland auf einen guten Wein oder traditionelles, österreichisches Essen ausführen zu wollen, zögert nicht und schaut doch mal dort vorbei!
PS: Könnt ihr euch vorstellen was mir etwas zeitiger an diesem Tag passiert ist? In der Früh hat die Sonne so einladend gelacht, dass ich beschlossen habe an diesem Tag (weiße) Shorts zu tragen, aber am Nachmittag sind dann immer mehr und mehr Wolken ausgezogen und die Sonne ist gänzlich verschwunden und als Folge dessen habe ich im Büro gefroren. Also blieb mir nichts anderes über als um weitere 15 Minuten Pause zu betteln, da ich meine Mittagspause schon für…….naja, Mittagessen verbraucht hatte. Meine Vorgesetzte meinte es gut mit mir und hat mich zu Tally Weijl, welches das näheste Geschäft bei unserem Büro ist, laufen lassen um dort fast zu schreien "Ich hab' nicht viel Zeit, ich brauch' eine weiße Jean! JETZT!". Die Verkäuferin war einfach großartig, hat gleich auf Anhieb eine weiße Jeans die mir gefallen hat, in der richtigen Größe erwischt und noch dazu war sie im Säle. Ich habe sie anprobiert und mich sofort darin verliebt.
Wie findet ihr meine neue weiße Jeans?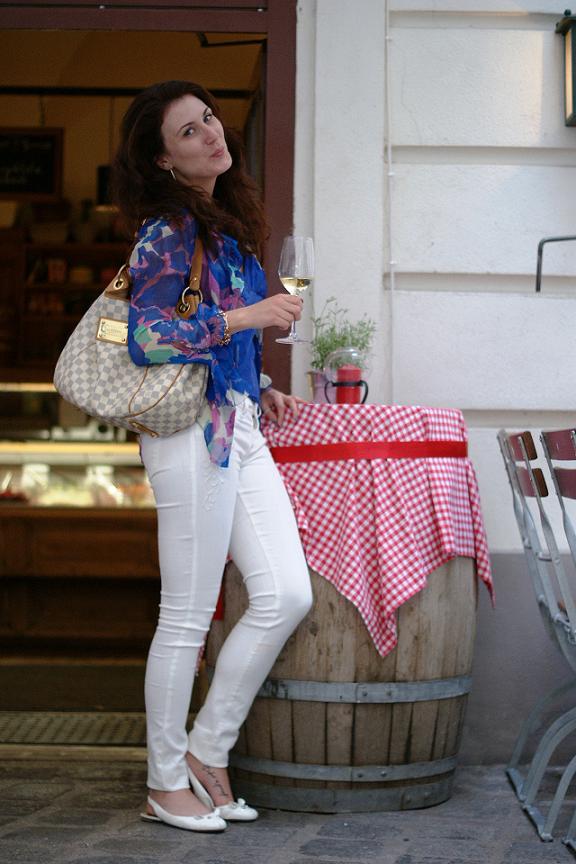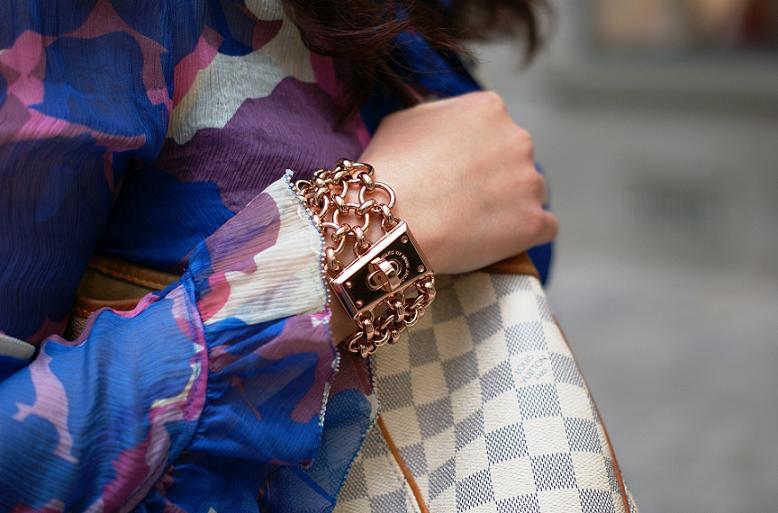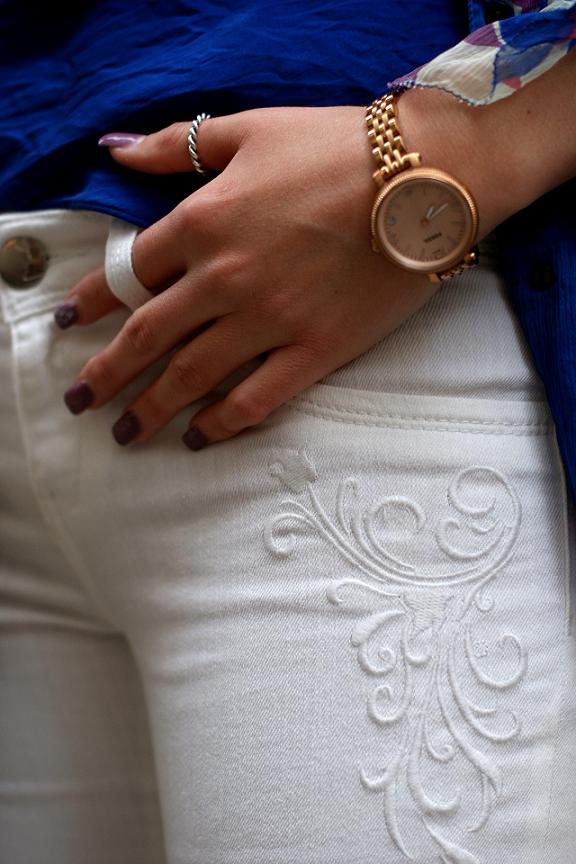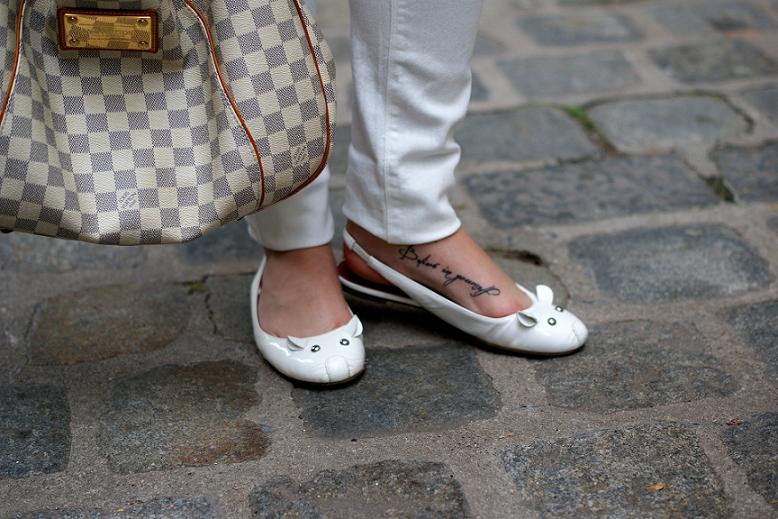 Top: Diane von Fürstenberg
Blouse ~ Bluse: Diane von Fürstenberg
Jeans: Tally Weijl